Are you overwhelmed?
Are you running from one activity to the next?
Do you wish you had time to pick up an old hobby?
There are so many activities and duties calling our names. Household chores, work meetings, playdates, homeschool community days, church projects, and the million Pinterest inspired hobbies all consume our calendars. How do we regain peace in our homes and give our calendar back to God?
In this 4-part series, I will share my journey and walk with you as we dig into the Word together. Let's give our calendars, our minutes, our days to God and see what He has planned for us! Not only are you provided with steps to giving your time over to the Lord and you finish with a completed weekly schedule, you have access to a closed FB group only for students AND a downloadable monthly planner, workbook and scripture cards.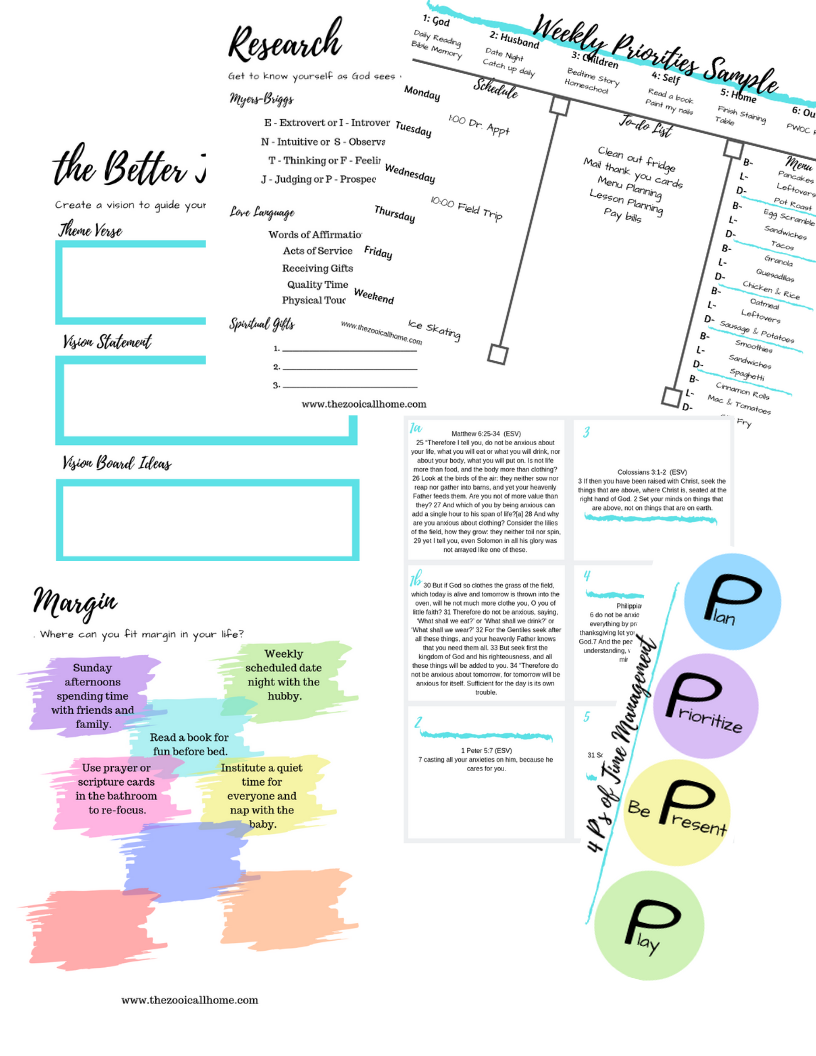 I've spent 20 years as a mother and 17 years as a homeschool mom developing time management skills and now sharing them with you. Learn these lessons from my mistakes, not your own! Plus get access to our FB group to ask questions and get encouragement on this journey. Time management skills will bless all aspects of your life and you will be thankful you learned to use your time wisely and to the glory of God.
I want to be available to each and every student and to do that I have to limit the time it's available. Start your new year with a focus on God-given goals for your time and have an amazing year that glorifies God. Don't wait!

---
Only available January 4, 2019 - January 10, 2019! That's just one week and then the doors close!